Louisville, Kentucky home to the fastest two minutes in sports
Louisville, Kentucky is known around the globe for being home to the fastest two minutes in sports. Similarly, TruePoint Insurance in Kentucky is known for rapid real-time, online, insurance quotes.
TruePoint, home of the most enjoyable five minutes in insurance
We often find ourselves boasting that our real-time online quotes are the most enjoyable five minutes in insurance. While this may sound like hype, we can support our claim. Typically online quotes are anything but online quotes. If you don't believe me, go ahead and give it a try. Take the next 10 to 15 minutes of your life and complete the online form. When you have reached the final page, what do you see? Or should I ask, what don't you see? Probably not a quote.
What makes our quotes different?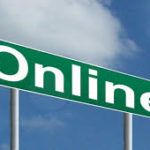 You have set your self up for 4, 8, maybe even 12 calls over the coming days. Insurance agents all hoping to give you what the original ad promised; an insurance quote. Why did you go online for your insurance quote?
Convenience, the promise of information at a time that fits into your busy day.
Insurance Agents, If you have ever tried to buy insurance, you get this one.
Odds are, you were trying to avoid talking with an insurance agent. You are going to get pretty frustrated. Now, instead of one insurance agent, there will be a dozen.
TruePoint online quotes recognize your needs and time constraints. When you finish our online form you will have a quote for your car insurance, home insurance or maybe a quote. More importantly, we've made the agent disappear.
Ok, so the thing about the agent disappearing is our Hype! But the truth is, the ball is in your hands. To issue a policy you will need to talk with an agent.
What horse won finished first in the 2019 Kentucky Derby?
Ok, maybe we are not as well known as the derby, but we give you real-time home and auto insurance quotes without a Racing Steward. That doesn't make us the best insurance agency for everyone, but with our customer-focused approach, the number two agent isn't going to beat us.
While others are spending their time trying to make insurance interesting, we are making every effort to simplify the process by putting information at your fingertips. Instead of trying to make insurance exciting, our client portal places all your important insurance information in one convenient location giving you more time for things that are a little more exciting than insurance.
While some might disagree, we know that insurance is ready for Prime-Time and our clients can attest to that. While others are taking time away from their work or otherwise busy schedule, our clients are interacting with us through our online client portal. While others are watching Dancing with the Stars, our clients are online adding their new car to their insurance policy.
It's that simple. Our client-focused approach is how we Justify asking you for your business.