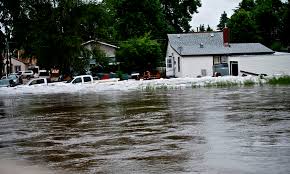 Insuring yourself against flood risk is a little different than other insurance policies. Many people mistakenly assume that they have flood coverage through their Fisherville, KY homeowners or renters policy, but they don't. In order to protect yourself from flood risks, you need a specific flood insurance policy to cover related losses. While you can purchase federal flood insurance through an insurance agent, most flood insurance policies are administered through the National Flood Insurance Program (NFIP) and can be purchased by homeowners, businesses, and renters from an insurer who contracts with FEMA.
---
 
What Does Federal Flood Insurance Cover? 
The maximum flood insurance coverage amount is $100,000 for the contents of your home and $250,000 for damage to the structure. Commercial flood insurance through the NFIP provides up to $500,000 for your building's materials and $500,000 for damage to the structure. You can also buy what is known as "excess" coverage beyond the limits offered through NFIP through private insurers. Flood insurance coverage for the contents of your home and damage to the structure is sold separately. Coverage for personal property only applies to its cash value basis, whereas buildings are covered for replacement cost. 
Federal flood insurance will cover direct physical losses caused by flooding and losses resulting from flooding-related erosion. For flood loss coverage for cars, ask your TruePoint Insurance representative for information about optional flood coverage through the comprehensive portion of your standard automobile insurance policy. 
Buying flood insurance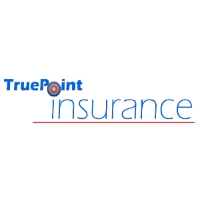 If you have a mortgage and your home is located in an area that has been identified by FEMA as a flood zone, chances are, you have been notified that you need flood insurances.  If not consider review the previous link regarding who needs food insurance.  If you would like additional information, one of our agents will be more than happy to assist. 
When buying flood insurance coverage, remember that almost 100 insurance companies offer NFIP policies. It's easy to purchase. You can purchase a Federal flood insurance policy directly from an insurance professional. However, it does require a waiting period of 30 days before the policy takes effect. 
Flooding can occur at any time and threaten your Fisherville, KY home, so don't wait until the last minute to purchase it. Call TruePoint Insurance today for more information about protecting yourself from the risks of flooding. 
Do you need flood insurance? Learn more about the people insured by the National Flood Protection Program.