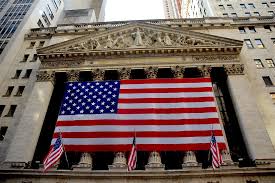 As an investment advisor, your clients expect you to wear many different hats. Any of which would keep you busier than a three-legged cat in a sandbox:
Psychic: You're expected to generate returns with 20/20 foresight.
Mind Reader: Investments within the tolerances of each investor's unique goals and constraints.
Rocket Scientist: Manage risk using the qualitative and quantitative tools available to you.
When it comes to managing investments, it is critical to engage a professional. While not always obvious at first, risk management is much more than picking stocks. Failure to engage the services of a good investment advisor may be disastrous in the end.
Risk Management for Investment Advisors
As an investment manager, you are a risk manager. But risk comes in different shades. Your business is exposed to many different risks that can and should be managed. There are various paths and options to managing your business risk. But, it's hard to envision one without the services of a specialized insurance agent.
E&O or Professional Liability coverage is one of the first risks that advisors seek to transfer. Your risk certainly doesn't stop there, additional applicable coverages are considerable. Find the gaps in your business risk by consulting with a qualified insurance agent.
TruePoint offers a unique understanding of your industry. We understand risk management from both the advisor and insurance side. Contact us today.