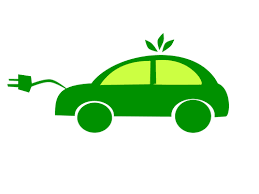 Did you know that your auto insurance rates can be different if you own an electric vehicle? In fact, in most instances, your insurance will be higher for an electric vehicle. Let's take a look at some of the reasons why this is the case from TruePoint Insurance in Fisherville, KY.
Higher Costs of the Vehicle
On average, electric vehicles cost a great deal more than the more conventional automobiles. They can cost around 70 percent more on average, according to studies conducted by Nerd Wallet. The higher price tag means that the insurance company has to pay more if the vehicle is stolen or damaged.
High Repair Costs
It tends to cost more to conduct repairs on an electric automobile. This is because they have expensive battery systems and you have to bring the vehicle to a specially trained mechanic. Though these vehicles usually don't need repairs as often, this definitely has an effect on how much its insurance is going to cost. 
Size of the Car
Electric vehicles typically are smaller than other automobiles. Since smaller cars often don't offer as much protection in the event of a collision, they are sometimes deemed as higher risk vehicles. This can increase the amount you'll be asked to pay for your car's insurance coverage.
Even with the fact that you'll almost certainly have to pay more for insurance, there are many benefits that come along with owning an electric vehicle. Your car may qualify for a federal tax credit of around $7,500, a big plus as it will offset what you pay for insurance. 
Be sure to ask plenty of questions to understand insurance for your electric vehicle. The team at TruePoint Insurance, serving the greater Lawrence and Fisherville, KY area, can answer your questions to make signing up for auto insurance less of a stressful experience.