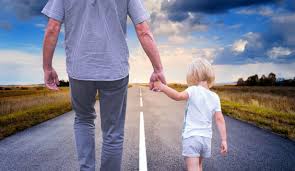 At TruePoint Insurance, agents help the residents of Fisherville, KY find insurance that meets their unique needs. We approach the client's life insurance needs in the same manner.
Term life is an excellent choice for individuals who want to make sure that their final expenses are covered. It's also an option if you want to have the policy mature within a specific period. A term life policy offers a variety of benefits that other types of life insurance don't.
Specific Time Frame
Term life insurance is written for a specific number of years. Each payment is used to add equity to the policy until it matures at the end of the designated term. Term life policies can be written for 10, 20, or 30 years, depending on how big the plan is and how much you want your monthly premiums to be.
While Life and Universal Life Build Equity, Term Life DOES NOT
Whole and universal life policies are often referred to as permanent life insurance. The term permanent life relates to the fact that these policies do not have an expiration. In addition, the permanent policy develops equity which continues to grow as you make payments.
While the cash value grows slowly at first, once the equity has reached a certain amount, you may have the option to borrow against it. This is an excellent option if you have an emergency when you need access to cash. You can then pay the loan back by paying an additional payment every month.
The drawback to permanent policies: A Significantly Higher Premium
Lower Payments
The fact that term insurance policies don't guarantee to ever pay the a penny is a negative for many. To answer the question of term or permanent life insurance you should start by asking yourself two questions: 1) As your progress through the various stages of life, will your life insurance needs change? 2) Is a permanent life insurance policy the best investment vehicle available to you?
It is a common belief that young families receive the greatest benefits of life insurance. There are many reasons that support this argument. While this age group is least likely to collect from a term insurance policy, the risk of not having protection is by far the greatest.
Young couples have may have a lot of balls in the air. Couples with children have legitimate concerns regarding their wellbeing should something happen to one or both of the parents. Increased demand for insurance among young couples can also be magnified if one spouse is the primary breadwinner.
The inflated insurance demands will in many cases be short lived. As children leave the nest insurance needs decline. Over time savings increase, further reducing the demand for life insurance.
It is normal that insurance needs are greatest for young families. It is also normal that young families have less disposable income. The lower premium associated with term life is often a much better fit for families that are just getting started,
While the primary benefits of a term policy is the lower monthly premiums Permanent polices act as both an investment vehicle and an insurance policy. For years the relative value of Term Life has been debated. Proponents argue that consumers should buy life insurance from companies specializing in such and allocate investment monies to those providing professional investment services. For years the call to action for this group has been " Buy term and invest the rest."
If you live in the Fisherville, KY area and have questions concerning term life insurance, call the agents at TruePoint Insurance and schedule an appointment. They will go over all of your questions and make sure you have the answers you need to make an informed choice.