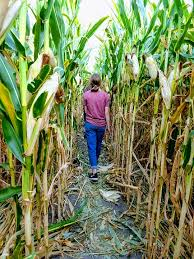 Haunted houses have been a part of Halloween in America for over 75 years. Many of the first haunted houses were associated with corporations. Yet, it was the nonprofit sector that made haunted houses a part of Americana.
In recent year's haunted houses started to fade.  Sponsoring organizations such as churches, and school groups, have backed away.  Like so many other things in our lives, the culprit is government red tape.
Personal Injury Claims and Haunted Houses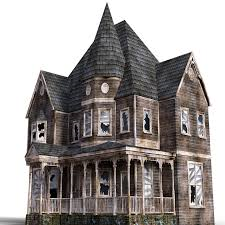 In the past, successful lawsuits against haunted houses have been limited. We can point to three factors that significantly contributed to this:
Consumers can readily identify and assume the risk
Haunted houses are open for only a brief time each year. The risk of something going wrong increases with time. Since these events are seasonal dangerous conditions are less likely to develop.
Proof! Claims of injury or damages were often dismissed due to lack of proof. What's changed? Cell phones!
Access to information relative to compensation for injuries or damages. 
It's not the haunted house; it's the Attorneys that scare me!
That was the past. If someone is injured at a Special Event today, they are much more likely to seek compensation. Recently I did an online search for "Haunted Houses." I should have known better. But the truth is, what I found was horrifying. On page one of my search results was a blog post from a personal injury attorney.
Times have changed. Seasonal Events have become considerably riskier. If you are planning a haunted house, hayride, or any other seasonal event, take a moment an to consider the risk. It's also wise to reach out to an independent insurance agent for input. Most agents will likely recommend insurance if appropriate. They may also provide insights into your process. Identifying opportunities to reduce or avoid risk. They should also present products to transfer risks associated with production. Some of the more common suggestions are:
Waiver or Release
Before allowing entry most all require a signed release or waiver of liability. As long as the disclosures describe the risk, consumers to sign the waiver assume the risk.
Limited Liability Company (LLC) or Incorporate (Inc.)
Setting up a business entity is an excellent way to limit liability. Undertakings done with these corporate structures are separate from your personal assets.
General Liability Insurance
General Liability Insurance protects a business against bodily injury or property damage claims. Tripping over a cord, cuts caused by exposed nails, injuries or losses caused by chemicals, and falling props: are a few examples where GL coverage would provide protection.
Workers Compensation Insurance
Work Comp protects employees that become injured while working for you. If your special event has employees, you need this coverage. There are very few exceptions to this. Special rules apply to partners, sub-contractors, members, and volunteers. Call an Independent Insurance Agent for a better understanding of your requirements.
Property Insurance
Your Special Event may alter coverage needs on buildings that you own or lease. It is essential to discuss your event with your insurance agent.
Inland Marine
You may use mobile equipment or other property in your haunted house or corn maze. This should be covered with inland marine coverage.
Commercial Auto
Most automobiles used in your Special Event will already have coverage. The question is, will they have enough? Unless your vehicles are owned by an LLC or other business, then your entity is exposed. It needs to be! In the event of legal action, your organization most likely will be named in any lawsuits. To protect yourself from this, you should consider Hired and Non-Owned Coverage.
Volunteer Accident Insurance
Injuries to employees are covered by the work comp policy. But what happens if a volunteer is injured? They can most likely be covered by purchasing a Volunteer Accident Policy. However, there are many gray areas where you might run aground.  We suggest that you speak with an independent Insurance Agent beforehand.
Fall is the season for haunted houses, corn mazes, and other seasonal events. Common sense, caution, and communicate with a commercial insurance agent. It's the best approach if your planning to host any of these.
Call a TruePoint Insurance Commercial Agent at (502) 410-5089. They will be happy to discuss your options in managing your specific risk.