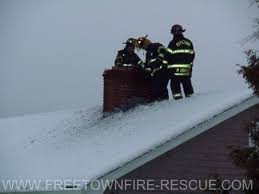 Chimneys often enhance a home's roofline as well as add a decorative interior feature (fireplace) to a home's interior. However, it is the chimney's function that deserves the most attention. They are intended to safely disperse the heat and smoke that result from the use of a fireplace. Fireplace fires reach very high temperatures that take their toll on chimneys. It is risky to regularly use fireplaces without making sure that the chimney is in a safe condition.
An April 2015 report from the U.S. Consumer Product Safety Commission reveals that, on average, more than 20,000 fires occur annually across the U.S. that are directly related to chimneys and chimney connections (found with wood-burning stoves and fireplace inserts).
One particular danger when buying an existing home that has a fireplace is that the chimney may have experienced a previous fire. There are certain signs to look for that are red flags, such as the following: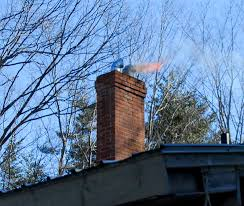 Chimney flue tiles are missing or damaged
Creosote (tar colored) flakes appear on roof or ground adjacent to the chimney
Creosote that looks puffed or bubbled
Chimney damper appears warped
Exterior masonry has smoke-darkened cracks
Rain cap appears darkened from smoke and/or has a distorted shape
Roofing near chimney appears heat or smoke damaged
Chimney fires can be hidden, intense and even explosive, typically causing very serious levels of damage, often life-threatening. If you make use of a fireplace, wood-burning stove or an insert, it is very important to get them regularly and professionally inspected.
---
COPYRIGHT: Insurance Publishing Plus, Inc. 2016
All rights reserved. Production or distribution, whether in whole or in part, in any form of media or language; and no matter what country, state or territory, is expressly forbidden without written consent of Insurance Publishing Plus, Inc.