The coverage, it's in the detailing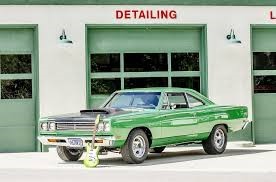 What is Commercial General Liability
Whatever business you're in, it is likely, that you will need general liability coverage. Commercial General Liability also referred to as CGL, protects your Georgia business in the event of third parties claims.
Liability insurance; the cost of staying in business
Insurance claims come in many forms. If you're an auto dealer, garage, or body shop in Coastal Georgia you are definitely aware of the damages that can be inflicted by a windstorm. Property coverage is an essential portion of your risk management process. The need for property and many other types of insurance coverage can be easily quantified. Both the magnitude of the potential loss and the associated insurance premium are a given.
The cost/benefit analysis for liability insurance is another story. Today, seven-figure liability claims are not unheard of. Magnitude is the reason that your Commercial General Liability policy is essential.
CGL Insurance provides very broad coverages, however it is critical that Georgia business owners be aware of the many exclusions. Professions that work with customers vehicles have specific liability insurance needs.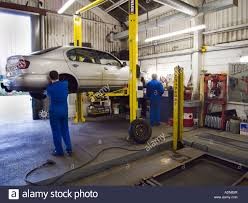 Mechanics, auto body repair shops, and other's need what is known as Garagekeepers Liability Insurance.
Vehicles not owned by the insured are not covered by under the CGL or the Commercial Auto Policy. To fill this gap, many businesses need a Garagekeepers Liability Policy. This policy provides the insured with coverage for incidents that occur on the premises. On-premises is key. It is important to remember that this coverage does not extend beyond the place of business.
Garage Liability is often confused with Garagekeepers and vice versa
Earlier we noted that Garagekeepers insurance may not cover on-site incidents. If you own or operate a Georgia auto dealership, or if your business drives non-owned vehicles off premises, then you most likely need a Garage Liability policy.
Garagekeepers or Garage Liability, as clear as spent motor oil
Business Liability insurance can get confusing. That's why it is important for business owners to do some work on their end. It's wise to invest some time on the front-end finding a good agent. Working with an independent agent increases your chance of success.
Working with an independent agent is even more important for businesses. The group combines to write nearly 85% of the insurance written in the US. 85% of the market makes it difficult for anyone other than an independent to agree their case. Garage Liability insurance coverage.
Identifying the right independent agent might be a little tough. Don't be afraid to quiz them. Use your understanding of General Liability, Garagekeepers, and Garage Liability coverages. Put prospective agents to the test by asking them to suggest coverages.
The finish line is in sight. Choose the right path for you and your business to secure the necessary coverage.
Don't feel bad if you're still feeling a little confused. Many in the insurance industry have trouble with this topic. Who needs Garage Liability?
CAN YOU HAVE BOTH?
It's not uncommon for businesses in the auto industry to carry both Garage Liability and Garagekeepers coverage.  If your business falls into one of the following you more than likely need on, if not both of these coverages:
Auto Mechanics
Auto Dealerships
Car Wash
Farm Equipment Dealers
Auto Body Shops
Parking Lots
Valet Parking
Mobile Auto Service
Tire Dealers
Driveway Contractors
Towing
ATV Sales & Service
…….and many more auto-related industries