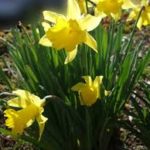 Spring is knocking at the door and with it the rising risk of insurance claims. The number and severity of storms in Kentucky have grown at an alarming rate. The average number of tornadoes in Kentucky over the last five years is 28.7. The annual average going back to 1950 at 14.6 tornadoes per year is roughly one half of the current experience.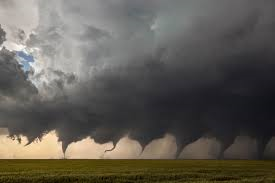 Kentucky's weather is so out of hand.  Some have even suggested that we are now part of the infamous Tornado Alley. A 2018 report by LEX18 News said just that.
In 2018 Kentucky was hit by 604 wind and hail storms. Of these, 41 were tornadoes. That is up 43% from the previous five years and an even more alarming 181% from the period 1950 through 2018.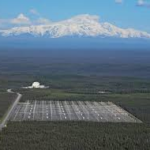 While we cannot change the weather, we can reduce Kentucky home and auto owner's exposure to it. Insurance is not a commodity. There are some that would like for you to think it is. Good insurance agents recognize the importance of providing clients with the proper protection. That includes responding to ever changing risks.
Storm Alert: Auto insurance awareness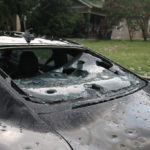 Protecting your car from damages related to storms is simple. Make sure you have comprehensive coverage checked. It provides coverage for vehicles damaged by wind, hail or falling objects.
Every auto on the road must have liability insurance. But the wheels of many high-value and antique cars may never touch the road. Do these vehicles need liability insurance? Maybe not, and they may not need collision coverage either. Let's stop and think about the next move. Removing comprehensive coverage may not be the smartest move. When insurance is dropped on cars that are not driven, owners are still exposed to Mother Nature. Fire, wind, hail and other risk can still damage the vehicle even when it's garaged. These risks are compounded during the spring.
Comprehensive coverage is relatively inexpensive. Relative to the potential loss, this coverage can be very cost effective.
Storm Alert: Home insurance Awareness
Each client's unique needs determine the coverages required. However, there are several considerations that may have severe impact on anyone.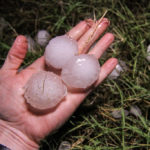 While tornadoes take center stage, it's the hail storms that lead the way when it comes to losses. While this statement may seem insignificant it has major ramifications on insurance. Total loss or partial loss. Tornado versus hail storm. A good insurance policy needs to work well regardless.

What types of losses will your policy cover? This is critical. If it is available to you, a special peril or all-risk policy is what you want. As opposed to a basic form or broad form, the special option provides superior protection.
You will have the option for Replacement Cost coverage or Actual Cash Value (ACV). All other things being equal, you will receive a higher payment if your policy pays Replacement cost.
Deductibles may seem a bit dull when compared to other areas. You choose $500 or $1,000, big deal.
Not so fast!
Many insurance companies have been forced to alter risk sharing practices. Beware, as some are no longer asking for a set dollar deductible. Instead, you may find that your policy has a deductible that is 1 or 2%. At first blush, it sounds like a pretty good deal for the home team. Again, beware! This 1 or 2% of the total and it's not the total value of the loss. Your deductible is based on the total value of your home. For example:
A homeowner has wind damaged roof
§ Estimates for the repair work come in at $1,500
§ The home is valued at $600,000
§ There is a 2% wind/hail deductible
The $1,500 loss will be shared by:
§ The homeowner paying $1,200
§ And the insurance company $300
Spring storms bring more than just wind and hail. Heavy rains can lead to various forms of water damage. Be sure to discuss flood insurance and water backup coverage with your insurance broker. Neither of these will be covered by a standard homeowner's policy.
Spring! It's a wonderful season and our springs in Kentucky are certainly hard to beat. I think about how much I loved spring as a child. It was by far my favorite season.
As an adult the grandeur has diminished. How wonderful it would be to experience spring through the eyes of child again.
What is keeping me from doing it?
Could it be as simple as the aided stresses of being an adult?
If so, then we should all take the time to review our insurance coverages before the wind starts to blow. This should go a long way in reducing stress.
Take care of the insurance and you're half way home. Of course the other biggie is your income taxes and there you're on your own. Have fun!
Call (502) 410-5089 or use the link below to learn more about TruePoint: TruePoint Insurance, we are insuringky.com