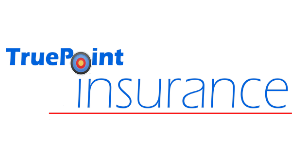 Compare and Save on Kentucky Car Insurance:
Instant Online Real-Time Quotes
Getting a car insurance quote from one of the best insurance options available doesn't have to be a chore
. TruePoint Insurance is making it easier than ever to compare prices.
Choose your desired product from the Get Quotes section.
You're now on track to receive up to 13 car insurance companies. You see quotes from names like Travelers, The Hartford, AAA, Safeco, and many more.
Online Car Insurance Quotes/ Simple, Effective,and Informative
Most online quote portals provide little if any price information.
That's not the case for TruePoint's Online Portal, which provides actual and real-time feedback
. The results of this five-minute process will vary.
However
, at this point, most will have a reasonable idea of their options.
The biggest benefit to the TruePoint Online Portal: You will not
be harassed by
an unrelenting and large number of insurance agents
. TruePoint's quotes are never sold as lead. The only two people that will see your quote; you and a TruePoint agent.
Are you paying too much for car insurance? TruePoint does not attempt to answer this question. That is for you to decide and it is up to you whether you proceed.
Regardless, you should now have a reasonable idea of how your current car insurance premium stacks up
.
If you do go forward with your auto insurance quote, TruePoint will:
Unlike some that work hard to diminish the importance of price, TruePoint recognizes the importance of keeping your car insurance premium as low as possible
.
TruePoint takes a customer-focused approach. That means the client's interest must come first. As your agent, TruePoint doesn't tell you what to do. Nor do they show you a single option that they think is your best insurance option. They take the time to make sure you're armed with the knowledge to make your own decisions.
TruePoint is sensitive to price, committed to raising consumer insurance awareness, and
constantly
reviewing insurance options for Kentucky car owners
. These are
just
a few of the reasons people give when they say that:
TruePoint Insurance is                                              Phone:
(502) 410-5089
Insuringky.com