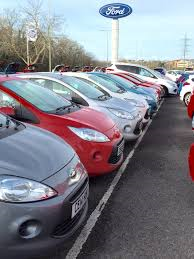 Dealers Blanket Insurance provides physical damage coverage for Auto Dealers. This coverage is often referred to as Dealers Open Lot Insurance. The policy can provide protection for collision and comprehensive losses.

The purpose of the dealer blanket is, in many ways, similar to an individual auto policy. While there are many similarities, there are also some significant differences.

The most critical difference is that Personal Auto policies provide liability coverages. The Dealer Blanket does not. Liability protection for auto dealers is covered via a Garage Liability Policy.

Insurance companies require individuals to provide a VIN or vehicle identification number. They may even go as far as to require a photo of your car on the policy effective date.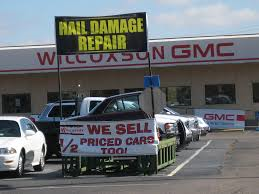 Why are Dealers Different? Why do they need Dealer Blankets?
Car Dealerships are continually turning over their inventory. The average US Car Dealer will have an inventory turnover more than 13 times. What a massive problem! Let's give the insurance companies some credit. It would be negative for everyone if real-time vehicle information was required. How do Insurance companies keep track of Auto Dealer risk?
Calculating the premium for the dealer open lot insurance is done in one of two ways:
Non-Reporting – typically lots with inventories of $100,000 or less use this approach. At the beginning of each policy period, the dealer must declare a coverage amount. CAUTION REQUIRED! If a claim is submitted and the dealer's inventory is higher than the declared amount WE HAVE A PROBLEM. This will trigger the coinsurance clause. As a result, the dealer will be required to pay their fair share of the loss.
Monthly Reporting Form – this requires the dealer to regularly update the carrier. In most cases, this will require a monthly update. This creates added work for the dealer. But it is cost-effective, and it eliminates concerns associated with paying coinsurance.
There are additional coverages that Dealerships should consider. Workers Comp, EPLI, Business Income, Cyber Liability, and other coverages that apply to most businesses. Another coverage that is specific to the Auto Industry is Garage Keepers. This coverage protects vehicles of customers that have been left in your care. Dealers that also offer repair work will most likely need to add this coverage too.