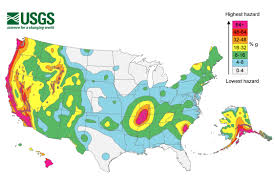 Words and their usage impact our daily lives. As a kid, my mother would on a regular basis reminding me to watch my P's and Q's. This was not a suggestion to be on my best behavior. It was a threat that even the slightest slip in my manners would have severe repercussions. What and how we say things have been an issue for generations. But a solid case exists that communication is more important now that ever before. While the thought may seem hysterical at first, let in sink in for a moment. Most would agree that America has become precariously litigious. For years our actions have exposed us to constant risk. Today our words are placing us at jeopardy. As a result, it has become critical for Americans to develop greater awareness.
What is earthquake insurance?.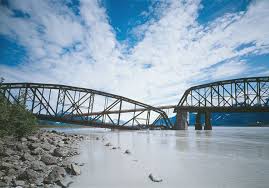 Earthquake – a term used to reference the movement of two tectonic plates along a fault line. The tectonic plates move past each other at a slow pace building up stress along the way. This continues until finally the plates slip releasing enormous amounts of seismic energy. This energy then results in a violent shaking of the ground. This is also referred to as an earthquake. Earthquakes can be the result of both tectonic action or volcanic.
The word Earthquake seems simple enough. But it isn't. Your insurance policy most likely excludes loss caused by the movement of earth. How does that impact me? Ground that shifts, sinks, expands, contracts, or rises may create serious issues. That includes earthquakes, sinkholes, mudslides, landslides, and more. How serious? Your insurance company "Will Not Pay, Serious"! You can avoid this crisis by simply having the proper endorsements. But be cautious. You can purchase an earthquake endorsement. But what will it cover? Losses due to an earthquake! Nothing else. Related risk such as mudslides, sinkholes, and others are not covered. Failure to understand how this impacts your insurance may result in serious coverage issues. Failure to understand may result in no coverage.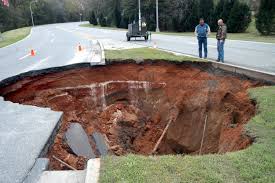 Will your insurance pay in the event of an earthquake? Does a Homeowners policy or a Commercial Property policy protect against earthquakes? Earthquake coverage is not offered by a standard insurance policy. But, for most, earthquake coverage is available. It can be in the form of an earthquake endorsement. If asked to waive your right to earthquake coverage, we suggest that you ask the agent for a quote. It may not be as expensive as you think.
Most of us are insured by the Special Form, also known as All Risks Coverage. Earthquake protection is excluded by the Covered Causes of Loss Form. The exclusion reads so that damages that are a result of EARTH MOVEMENT are excluded. Inquire about the cost of an earthquake endorsement. With the in hand, you can now decide if you want to transfer the risk. In the process don't forget the other risk associated with earth movement. The earthquake endorsement doesn't cover these. We advise customers to consider each of the risks and if appropriate, evaluate the risk/reward.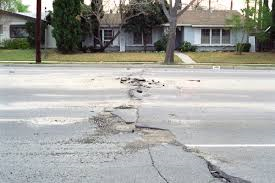 ance varies from one insurance company to the next. If you make a comparison for companies, you will find earthquake policies vary. If you have multiple homes in various states you should review individual policies. We advise this as earthquake endorsements issued by the same company may vary from one state to another.
Earthquake deductibles should be considered. Don't be surprised to see a 10 to 20% deductible. These are pretty much par for the course. Any higher and it is probably worth your time to shop around.
As noted earlier, earthquakes represent only a small portion of the exposures related to the movement of earth. Because we live in the Ohio Valley, we can shorten the list. While anything is possible, most would agree that some of the risks aren't as threatening as others. The risk that should be considered by most in our area:
Erosion,
Failure to suitably compact building sites,
Sinkholes
Deficiencies pertaining to site selection
Earthquakes
and Landslides
Add in mud-flows, mudslides, and volcanoes and we have a reasonable understanding of the movement of earth risk. Kentucky homeowners and business owners need to consider these and several other forces.
Standard policies may leave serious gaps. Property coverages leave most structures exposed the movement of earth. Don't assume that your only option is to self-insure. Ask TruePoint. By asking the simple question, "how can I eliminate more exposures related to the movement of earth?" You will likely find that in some cases, options exist. Becoming increasingly more available is sinkhole insurance. Broader coverage in the form of earth movement riders may also be an enhanced risk transfer option.
If you would like to learn more about eliminating insurance gaps related to the movement of earth, reach out to a TruePoint Insurance Agent. We can be reached at (502) 410-5089.