This article briefly discusses how a personal auto policy responds to exchange students. Please be sure to read its companion article, "Exchange Students – Homeowners Coverage."
First, make sure that the exchange student is permitted to drive under the rules of the exchange student program. If program rules allow driving, contact your motor vehicle department to make sure that your student has a valid driver's license.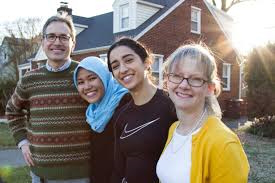 The typical auto policy extends its coverage to any person having your permission to drive a covered vehicle. Your liability coverage will protect the exchange student against damage or injury that he or she causes to others. Coverage to the damage done to your vehicle is also available when you have the appropriate physical damage insurance. Of course, the coverage is subject to your policy's insurance limits, deductibles, and other provisions.
Medical payments coverage will apply to the exchange student who is injured in an accident while occupying or driving your car with your permission. If you expressly forbid the exchange student to drive your vehicle and the student disregards your wishes, you may not have insurance coverage if an accident occurs. Any questions regarding an exchange student's vehicle use need to be carefully considered; especially since you will want to avoid having to deal with uncovered auto losses.
Be very careful regarding any minor-aged exchange student who is considering buying a car, truck, motorcycle, RV, boat, moped, scooter or any other vehicle. An exchange student's temporary residence status makes it very difficult to get proper coverage. Student vehicle owners who cause an accident could experience some complex legal problems. If faced with an exchange student who owns a vehicle, it is important to get any available assistance from the exchange student program, including their legal counsel. You should seek your own qualified legal help to make sure that your interests are protected. The safest course would be to avoid an exchange student situation that includes an owned vehicle.
Please check with a qualified insurance professional to thoroughly discuss your coverage needs.
---
COPYRIGHT: Insurance Publishing Plus, Inc. 2017
All rights reserved. Production or distribution, whether in whole or in part, in any form of media or language; and no matter what country, state or territory, is expressly forbidden without written consent of Insurance Publishing Plus, Inc.