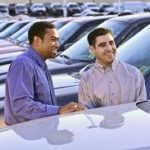 Businesses operating as Motor Vehicle Dealers in Kentucky are governed by the Commonwealth's Motor Vehicle Commission. All dealers are required to obtain a license from the commission and are must meet several requirements. One of which is that all auto dealers operating in Kentucky must maintain garage liability coverage.
As of December 31, 2015, the minimum liability coverage required for car dealers in Kentucky is an amount of $250,000 per person and $500,000 per occurrence and $250,000 for property damage.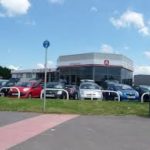 Insurance products for Auto Dealers and Garages can be confusing, even to a licensed insurance agent. Make certain that you understand the various types of coverages. For additional information that may impact your unique circumstance, you can begin by learning more about two common and often misinterpreted coverages. Click on the following link to learn more about Garage Liability and Garage Keepers Coverage.
This brief summary of Kentucky's required liability coverage is not intended to address all coverages that should be utilized by Kentucky's Auto Dealerships. Laws governing the sale of motor vehicles in Kentucky can be found in the Kentucky Revised Statutes (KRS Chapter 190). Please review the most recent changes to KRS Chapter 190 for the most complete and update requirements for Motor Vehicle Dealers for a complete list of requirements including the most recent changes which may include changes impacting insurance requirements for both Franchise New Car Dealers as well as Used Auto Dealers. Additional coverages including, but not limited to Property (buildings as well as business personal property, workers compensation, and various other coverage types that might be necessary to provide your unique auto dealership with an appropriate and complete risk management plan. For a full analysis of your situation email a TruePoint Insurance Agent, or call (502) 410-5089.
TruePoint Insurance Group, LLC
6287 Taylorsville Rd.
Fisherville, KY 40023
TruePoint Insurance Group, LLC is not licensed to practice law, nor can it provide legal counsel. This summary is not intended as a legal opinion. We cannot warrant that the opinions and representations provided in this summary are accurate. TruePoint Insurance Group, LLC has provided this summary of the Virginia Graeme Baker Act for your awareness. The summary may or may not identify your requirements as a pool or spa owner. If you own a pool or spa you are advised by TruePoint Insurance Group, LLC to refer your specific situation to legal counsel.