---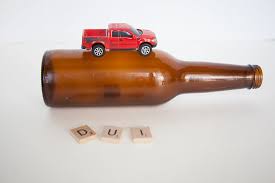 DUI! What does that term conjure up? Do you think of:
A person staggering out of a bar, car keys in hand and stumbling toward a car?
Some woman, standing alongside a police car while an officer watches her attempt to touch her nose? 
A sober friend arguing with a drunken companion to surrender his or her keys?
A patrol officer sidling up to a car with sickly sweet smoke rolling out of a car as an obviously "high" driver lowers a car window?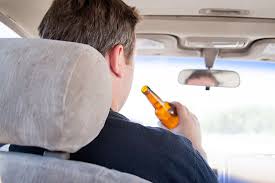 Whether the term used is DUI or DWI, the assumption is usually that a driver is unable to safely operate a car because of alcohol or illegal drug use. Another assumption is that such drivers are fairly easy to identify. Unfortunately, there is another type of impaired driving that causes serious problems for everyone….Driving Under the Influence of prescribed drugs.
The proper use of prescription drugs is a good thing. However, the problem is that prescription drug users overlook an important consideration. Besides using the right dosage and the correct intervals of use; instructions often include another item that is ignored – avoiding driving after the legal use of medicine.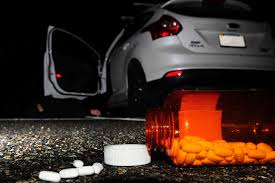 Prescription drug labels include a warning not to operate vehicles or machinery when using the applicable drug. The warning is necessary because many medicines cause drowsiness, sleepiness or decreased awareness or reaction time. Naturally, being behind the wheel of a vehicle under such circumstances is dangerous to the driver, any passengers, other drivers, and pedestrians.
Drivers who are impaired by prescription drugs are subject to the same serious legal consequences as persons caught driving while drunk or under the influence of illegal substances. However, they're not as easily identified or caught. Being drunk or high is typically accompanied by obvious signs, such as slurred speech or impaired movement. The influence of prescription drugs is not as obvious; even though the level of impairment is similar. Drivers influenced by prescription drugs often lack the judgment and response levels necessary to safely drive on public roads.
Operating a vehicle while legally drugged does not have the stigma of the influence of either alcohol or illegal drugs; yet it has the same, potentially lethal consequences. It is dangerous and irresponsible to endanger ourselves and others by driving a vehicle under less than ideal conditions……and doing so after taking powerful, prescription drugs are the antithesis of what is ideal. So take drugs as needed and as instructed and that includes following any orders to stay away from driving!
---
COPYRIGHT: Insurance Publishing Plus, Inc. 2016
All rights reserved. Production or distribution, whether in whole or in part, in any form of media or language; and no matter what country, state or territory, is expressly forbidden without written consent of Insurance Publishing Plus, Inc.