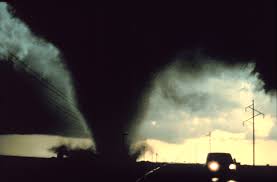 Homes may be built with solid craftsmanship and with the use of the best materials, but most residences offer little to no protection against a common hazard…..tornadoes. Recently, homeowners have begun to embrace the use of tornado shelters. Before discussing this protection method, here is some background information.
In the U.S., tornadoes most often occur in the Midwest, Plains and Southern states. Tornadoes are created by thunderstorm fronts where moist, warm air meets moving cool fronts. Winds first form a horizontal rotation that is lifted upwards by warm air. When the rotating column is tilted high enough, it becomes a tornado.
Tornadoes can occur anywhere and at any time, but the peak season is in late spring through the summer. Wind speeds range from less than 100 to +250 mph. The stronger the storm, the longer its lifespan (generally 10-15 minutes). The damage path of a hurricane is usually narrow and short, but they can be as large as a mile in width and travel tens of miles. Tornado damage can be substantial as the winds and wind-carried debris are powerful enough to demolish buildings.
When a tornado threatens a home, the safest response is to get to the lowest and innermost space; away from all doors and windows. Basements and cellars are ideal, but these features are not found in most homes. In the past, it was common to equip homes with storm cellars, located adjacent to home, to protect against severe storm winds. Today, in response to the need for more protection, there has been a revival in the use of tornado shelters.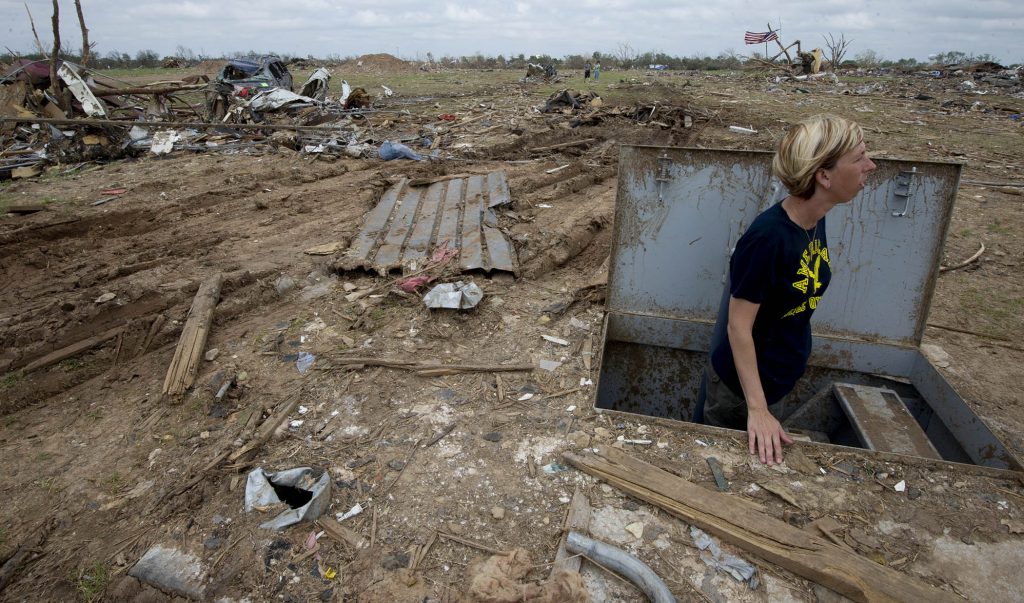 Tornado shelter are, essentially, reinforced safe rooms, ranging from regular room size, down to small enclosures that are fitted within closets or garages. They may even, like storm cellars of old, be buried in the ground. They are constructed of reinforced metal walls that are, ideally, bolted to a cement floor. Such structures are capable of staying intact even when the surrounding structure is obliterated by tornado winds. Shelters are designed to accommodate a typical family and may cost several thousand dollars.
While shelters do little to protect a residence, they do respond to the most important issue, increasing the chance that residents can survive a tornado and rebuild.
---
COPYRIGHT: Insurance Publishing Plus, Inc. 2015
All rights reserved. Production or distribution, whether in whole or in part, in any form of media or language; and no matter what country, state or territory, is expressly forbidden without written consent of Insurance Publishing Plus, Inc.