TruePoint Welcomes Tammy Rue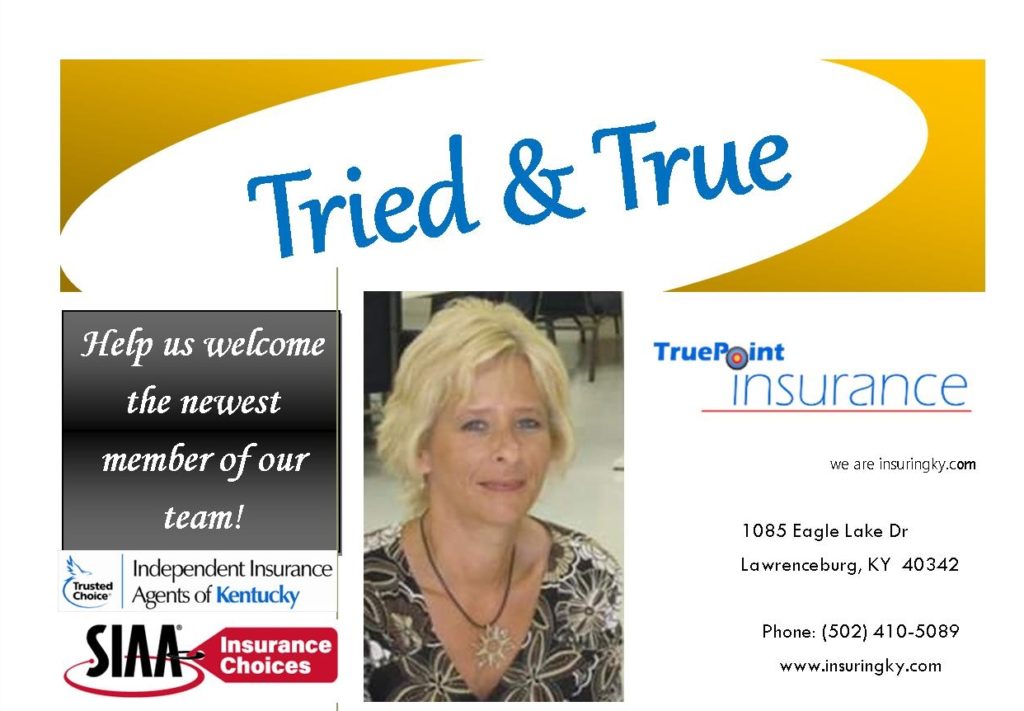 We have some great news to share. Tammy Rue, a life long resident of Anderson County is now a part of the TruePoint team and we are excited.
Tammy has spent over 21 years helping individuals and businesses in Anderson County with their insurance needs. Finding individuals with deep local roots that also have extensive insurance experience doesn't happen often. So it didn't take long for us to realize the impact that Tammy could have. Going forward she will play a big part in our efforts in Lawrenceburg. too.
Drop by our Eagle Lake location this Friday, February 8th to help us celebrate this great addition to our team. Download