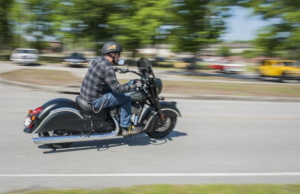 In order to drive a motorcycle in Kentucky, you must have at least the minimum of $10,000 damage per accident, $25,000 bodily injury liability per accident, and $50,000 for all bodily injuries per accident. This is only the minimum coverage and will only cover damages and injuries to other people. It also means you aren't getting any financial protection for yourself in the event of an accident.
However, there is optional coverage you can consider purchasing. In Fisherville, KY, and the rest of the state, personal injury protection must be added to auto insurance. However, it is not required for motorcycle insurance, but could be an option for those who want additional coverage. This insurance will help cover your medical costs should you become injured in an accident. This insurance will provide coverage, no matter who caused the accident.
An agent at TruePoint Insurance can explain optional coverage. Other options can include collision coverage, which covers your motorcycle if it is damaged in an accident. Comprehensive coverage will pay for damages to your bike from damage that isn't related to an accident. A motorcycle can be a huge investment, and some collision and comprehensive coverage will help pay for repairs so that you can take full advantage of your investment.
Other optional coverage includes medical payments to help pay for hospital costs if you're injured in an accident. This is a useful type of insurance to have if your health insurance is lacking, or has a high deductible where you have to pay a lot of out-of-pocket costs. Even though insurance is mandatory, having uninsured or underinsured motorist coverage will help protect you if there is an accident with someone who doesn't have insurance.
Contact TruePoint Insurance to get a quote for motorcycle insurance. Our agents can answer your questions and help you get started on a motorcycle insurance policy.