If you live in Kentucky and own a car, then you're paying too much for Automobile Insurance.
If someone is telling you otherwise, I've got some excellent advice for you. Stop listening to that person!  They obviously don't have a clue about the cost of auto insurance in Kentucky.
.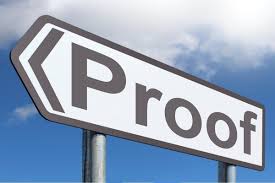 The Proof
Which states would you expect to pay the most for insurance? States with bigger cities, and heavy traffic? Commonsense would lead most of us to expect to find New York, California, and New Jersey at the top of the list.  Using the same logic we can also add Massachusetts, Illinois, Florida, and Connecticut.  And while not a state, I would also expect to see Washington D.C. on a list of states with higher auto insurance premiums. 
Six states have average auto insurance rates that range from $1,750 to $2,500. Starting with the most expense:
1. Michigan
2. Louisiana
3. Florida
4. Connecticut and,
5. New York
6. Kentucky
For the most, this likely seems appropriate. But for many it  will be eye-opening to find how high car insurance is in the Commonwealth of Kentucky.  Surprisingly the residents of Kentucky pay more for auto coverage than California.  The same is true for Washington D.C., Maryland, New Jersey, Massachusetts, and Illinois.
Who is this person that says you're car insurance is not expensive?
Kentuckians on average spend $1,752 annually for auto insurance. That's almost 30% more than the national average.  It is a fact; your auto insurance is expensive.
If you are a good driver in Kentucky, you pay too much for insurance.
If you're a bad driver you pay too much.
Kentucky car owner's that drive too fast, pay to much.                                                                     
 Compared with most other states, Kentucky auto insurance cost more.  While this is true for most residents, not everyone in Kentucky overpays.  Uninsured and underinsured drivers clearly don't pay too much for car insurance.  But don't read that to say that this group doesn't have a hand in cost of car insurance in Kentucky.  Their contribution is significant.  Those that drive with inadequate auto coverage, raise auto premiums for everyone.  This increase in state demand for uninsured and underinsured motorist coverage. Which in turn places upward pressure on the overall cost of auto insurance premiums.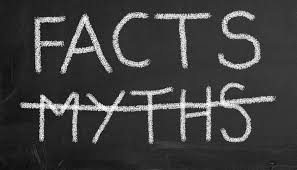 The price for car insurance in Kentucky is high. Some may try to argue this. Beware of those that argue against the facts.
Kentuckian plays about $400 a year more than the U.S. Average. Why is Kentucky auto insurance so expensive?
How does Kentucky compare to other states in our region? To the north, Kentucky borders, Illinois, Indiana, and Ohio. Each of these states is ranked as one of the ten least expensive U.S. States for car insurance. The average auto premium for the three is $973. Compared to these three Mid-Western states, Kentuckians are paying almost $800 a year. 
Why are we still listening to the nuts that still think we aren't paying too much to insure our personal auto?
If you would like to have an insurance agent look you in the eye and tell you:
'ÄúYes, you are paying too much to insure your car,'ÄĚ then try TruePoint.
Want to learn about factors that make Kentucky auto insurance the 6th highest in the U.S.?
Give us a call at (502) 410-5089.
Serious about lowering your auto insurance cost?  Then get your insurance documents together.
Call or drop by, and we will do our best to help you reduce the value of your home and auto insurance.