"Who buys renters insurance? The tenant or the landlord?" is easy to answer: The Tenant. 

If you want renter's insurance, you'll need to contact TruePoint Insurance in Fisherville, KY to get a quote because it's unlikely that your landlord is going to cover your personal property for you.
Do you need renter's insurance?
The short answer is: It depends on what you want to be covered. You might not have much going on in your apartment. If it's a small studio and most of your stuff is in storage or back at mom and dad's house, what do you need renter's insurance for? You might not want to bother getting an air mattress and a TV covered if this is just a temporary place.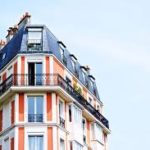 But before you say no it's important to consider the liability risk.  Lots of things can happen that could expose you to a lawsuit.  You have friends over and one gets hurt.  You may think your friends aren't going to sue you.  I hear you, they may not.  What happens if your friend brings a friend and they get hurt.  Different ballgame.  What happens if your negligence leads to fire, you give tricker treaters some bad candy; things can get pretty ugly pretty fast and with the general liability protection included with your renter's policy you are on your own.  No money to pay claims and no one to help defend you.
But you might not have a choice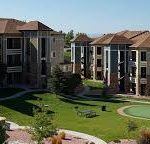 It used to be that rental properties were something of a renter's market. You could always go somewhere else with your hard earned money. Now, landlords know that renters are desperate. Many landlords may require tenants to have renter's insurance. It might not be fair to tenants, but that's capitalism for you. When you have something scarce, you tend to leverage it for whatever you can get, and renters insurance takes some of the pressure off of landlords.
But that doesn't have to be such a bad thing. TruePoint Insurance can set you up with a solid insurance package at a reasonable price so that you can cover your belongings in your apartment without breaking the bank. Whether you want to stay protected or renters insurance is part of the lease agreement, it doesn't have to be unreasonably expensive. Contact the agents of TruePoint Insurance in Fisherville, KY for additional information related to renter's insurance.  If you are ready to get started on a quote let TruePoint show how to further reduce your cost.  We do this by packaging your auto and renter's policy which reduces the cost on both.  Give us a call at 502-410-5059.