It depends! Finding the best business insurance for many small businesses can be a challenge. Most small business owners in Kentucky will see that they have multiple options. Generally, competition leads to lower prices for canny consumers. With that said, commercial insurance is not a commodity and finding the best value may take a little effor.
Prices paid for Kentucky business owners' insurance may range widely. Commercial insurance rates in Georgia and South Carolina are no different. Chances are, the more unique your business is, the tougher it will be to find a great deal on commercial insurance. Ferreting through the long list of products makes it difficult. 
Insurance Options
To find the best commercial insurance for you, start by reviewing your options. Insurance companies do not write insurance in all states. It's not uncommon to see a company provide great rates to business in one state, but for some small businesses, you will find that they don't have a lot of options.  Auto dealerships, certain trucking classes, and roofers are good examples. Regardless, it is important to continue your search.  
Price
Commercial insurance premiums can be a cause of friction. Would you buy a commercial auto policy if it only provided coverage on Saturday and Sunday?
If you could buy it at 10% of the competitor's price would you do it?
Of course, you wouldn't! This ridicules and silly example is used to get a point across. Price is significant! But only after you have determined that the policy is suitable for your business.
Coverage
There are many insurance agents, broke, s and carriers that sell on price alone.  Each of them would love for you to believe that insurance is a commodity. Business owners beware. As the business owner or manager, it is your responsibility to make sure any business insurance policy being considered has the coverages that you need.  When comparing multiple policies, make sure that they are on par with each other.  It is the agent's job to provide a quote that is comparable to your current coverages.  However, it is your business that will bear the brunt.
Great insurance agents don't sell, they inform and advise. First, they take the steps to understand the prospective business. And hopefully, an understanding of the risk aversion of the prospect. After generating quotes and putting together a proposal. The question of price can now be considered. By interacting with the insured, risk management decisions can be made incorporating both coverage and price information.
Great insurance quotes don't use deceptive practices to alter the relative value. The following are just a few ways that we've seen this attempted in the past: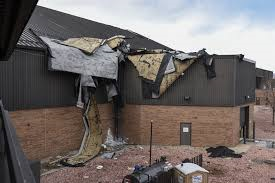 • Deductible Changing a deductible from $500 to $1,000 without consulting the client isn't a smart thing to do. Watching your deductible and other factors, that make up your commercial insurance policy is wise.
By committing to review your insurance policy when quoting and at renewal time you will also avoid some more adverse outcomes. While the dollar-based deductible change is concerning, beware of any deductible expressed as a percentage. Anymore it's not uncommon to see 1% or 2% deductibles, especially for the wind/hail deductibles. If the deductible were 1% of the loss, there would be no issue. But it's not; a 1% deductible is based on the policy limit. So if you have an office with a $600,000 value or limit, the deductible is $6,000 at 1%/ $12,000 at 2%.
Assume you have a 2% wind/hail deductible. A windstorm hits that result in $8,000 in damages. At first blush, a 2% deductible on an $8,000 claim is $160??
WRONG!
Your deductible $12, 0000. You pay for all the repairs.
• Read your application. There are a lot of questions, people make mistakes, and even worse sometimes they assume. By signing the application, you are attesting to the accuracy of the information that is being provided. Down the road, supplying the insurance company with bad information may muddy things up.
• What does your General Liability say about you? Your Commercial General Liability premium is a result of what and how much you do. You should review both for accuracy. Consider the following.
You have the opportunity to be an insurance company. Today you can write a General Liability insurance to one business only.  Regardless of your choice, you will receive a premium of $500.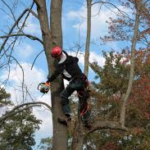 The first company you can insure is in the Tree Removal Business.  They also do lawn-care, snowplowing, and building demolition.  Their current policy indicates that they are in the lawn-care business.  The owner argues that this is correct as 50% of their revenues come from mowing lawns.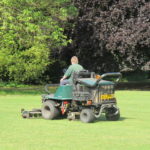 The second company is a Lawn Care Business? They mow lawns.  Period!
Pick one. Remember, the premium will be the same regardless of your choice.
The point is you need to know what type of business your insurance policy says you are. What if you're the first business?
Do you think he will be covered if a tree falls on a house?
How much? How much business you do is also important. Premiums for Commercial General Liability are primarily a function of what you do. What you do has multiple meanings. For example, the type of work you do, how often you do it, how many people help you, how long you've done it and how many losses you've had.
What will happen If your application states that you have a payroll of $34,000 when the truth is you have a payroll of $95,000?
Houston we have a problem!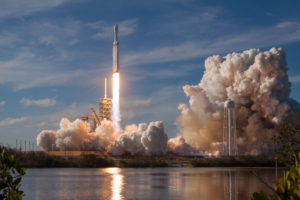 After your policy has been in force for a full year, your insurance company will perform an audit. At this point, they will discover that your payroll is almost three times higher. What happens? They will send you a bill to offset the difference. Hold on. Things are about to get worse. After plugging your true payroll into their system, you will start receiving significantly higher bills. One last carpet bomb; you know have a policy that is costing $2,000 more per year than advertised. In hindsight, you now have to question your decision. What appeared to be a $400 savings appears to have cost much more than the policy with all the bells and whistles. Wow!
But this is not the end of the process; it is ongoing.
It doesn't matter whether you're trying to buy Georgia commercial insurance or South Carolina. Great insurance is a two way street between the agent and the business owner. Constant communication aimed at awareness and identification of ever-changing exposures. Feedback to this should come in the manner of risk transfer options.  This should include their cost and some form of analysis.  The end result gives the business owner the ability to make an educated decision.
There is an answer to what is the best business insurance. Unfortunately, it isn't as simple as the insurance company or that insurance agent. It is a function of where you live, what you do, and what you need in regards to insurance. The formula should be extended to what insurance companies you can access.  The final factor may be the easiest place to get off track.  It is critical that you find an agent or broker that is knowledge and transparency.
In short, you are the key to determining what the best business insurance for your business is.
TruePoint Insurance Group, LLC
Our Kentucky and Indiana team can be reached at (502) 410-5089
Contact our Georgia and South Carolina commercial insurance team at (912) 330-1265