Commercial insurance is defined as: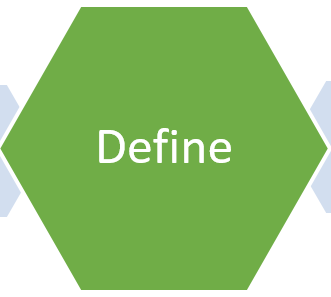 The definition of business insurance will likely vary depending on who you ask. The explanation may even change depending on how you ask it. It goes by a lot of names. You may hear it called many things. Business insurance, commercial business insurance or property & casualty commercial insurance.
TruePoint insurance defines commercial insurance as:
Insurance coverage for businesses that provides protection against a broad range of P&C claims. The term commercial insurance is used to describe several insurance policies. To determine which you need, you should, first, determine the risk faced by your company. A commercial insurance policy should also provide defense cost in the event of a lawsuit. This protection should be available regardless of the legal merit of the case.

What should your Business Insurance Policy look like?
We stated the definition of commercial insurance might change. The truth is, it will change. The answer will vary based on who you ask, and maybe how you ask. Who you are will also alter the definition……… What type of business do you own? Do you have employees? Do you use vehicles in your business? Do you own buildings or other property? Do you need commercial insurance? These questions are just the beginning of defining your unique commercial insurance needs.
Property and Casualty Insurance
The term commercial insurance policy defines a vast range of coverages. Each offers a vehicle that provides specific protection to your business.
We can start by breaking insurance into one of three categories, Property, Casualty or both. The property will relate to (buildings, furniture, inventories, vehicles, and equipment.) The Casualty coverages protect against liability claims. Coverages include General Liability, Workers Compensation, Professional Liability, and many others. Most small businesses will find the third option most attractive. A Business Owners Policy or a BOP.
The benefit of the BOP is that it packages the general liability and commercial property. The packaging allows for more efficient and effective coverages. As it relates to Kentucky Business Insurance, BOP's provide more coverage at less cost.
Knowing the coverages you need is more than half the battle
Business insurance is written in five major coverage lines. These lines are identified and briefly described below:
Commercial General Liability Insurance (or CGL) Protects when actions of the insured or an employee lead to property damage or bodily
injury of another. The policy should also provide coverage in the event the business must defend itself in a court of law.
Commercial Property Insurance The primary target of this coverage is owned and possibly leased buildings. In this section, you will also find coverages for the business personal property. This includes furniture, inventory, tools, some equipment and more.
Commercial Auto Often referred to a Business Auto it covers vehicles that are owned or leased by the company. As a personal auto policy does, the Commercial starts as liability coverage. Comprehensive and collision coverages can be added, as well as other additional items. A good example of a valuable add-on is a coverage know as hired or non-owned. It provides protection to an employee or volunteer autos during work-related activities.
Inland Marine Insurance One use is equipment or mobile equipment operated off-site known as commercial floaters. There are many more coverages that fall into this section.
Workers Compensation used to provide financial remuneration to employees injured while performing work-related activities.
There are many more coverages, most of which fall under one or more of the primary lines above. A few examples include:
More specialized liability coverages include:
Professional Liability or Errors and Omissions (E&O)
Garage Liability a form of CGL for auto garages, shop, dealers and more
Directors' and Officers'
The property section contains many optional coverages and endorsements. What if any of it do you need? Including items such as
business interruption (aka business income),
earthquake coverage
water backup
utility disruption,
equipment breakdown and many more.
Trucking insurance is an example of a specific form of commercial auto insurance. Another form that we often see business auto insurance is referred to as hired and non-owned.
inland marine is our all other buckets. Below are just a few examples.
Bailee's Coverage– Property of others under your temporary care. Think about a Dry Cleaner. Do they have coverage clothing? That's Bailees.
Builder's Risk- Insurance while a building or home is under construction.
Cameras
Communication equipment and towers
Computer Coverage
Contractors Equipment
Commercial Floaters
Property In Transit
Identifying risk and understanding coverages
For centuries mankind has solved problems by finding solutions or answers to our questions. While it's great to have a trusted resource or go to for every issue, there are times in life where we are on our own. When this happens, logic and common sense will go a long way.
If I don't own a building do I need property coverage?
You might. Do you have an inventory or equipment that should be insured? Even if you don't own a building, you still might need to insure one.
Does your lease require you to insure the building?
My business is family owned and operated; everyone that works here is related to the owner, me, the owner.
Do I need workers compensation insurance?
Kentucky business owners have the right to reject workers compensation coverage. If they're not business owners, the state workers compensation commission will expect everyone to have insurance. Workers Compensation can be complex. That's why we request clients to speak with an attorney before waiving any coverage. Learn more at Kentucky Workers Comp.
Why do I need CGL and E&O insurance?
It is possible. Some professions should have both. The coverages cover two different sets of risk. Why E&O or professional liability is typically associated with professional services, it also provides protection in the event of incomplete or shoddy work. Something that your CGL will not cover. Learn more.
Questions, feel free to reach out to a TruePoint agent. You can reach us at (502) 410-5089.