Garage Liability Insurance
The coverage,

it's in the detailing

What is Commercial General Liability

Regardless of the business, you're in, it is likely, that you will need general liability coverage. Commercial General Liability (CGL) protects your business against claims made by third parties.
At times justifying insurance can be a challenge. Customers are not buying a commodity or a product. Many will classify insurance as a service. But the truth is, insurance is not a commodity, product or service. The insurance transaction is very much one-sided. The insurance company gets your money. As a result of the transaction, the consumer gets nothing more than a promise.
When you buy the insurance you are actually buying a promise. You exchange an insurance premium, for a promise of indemnification.
Liability insurance cost; the cost of staying in business
The value proposition for liability insurance
is driven
in large part on
MAGNITUDE
! Today seven-figure liability claims are not unheard of.
Magnitude
is the reason that your Commercial General Liability policy is essential. It should be a major component of your risk management plan.
CGL Insurance provides very broad coverages, but it comes with many exclusions. Automobiles; auto liability
is covered
under the Commercial Auto Policy. Also Professional Liability insurance, which comes under various names. E&O, D&O and Medical Malpractice are few. There are other professions that need liability policies. Policies
specifically
designed for the unique exposures that they face.
Professions that work with customers vehicles have specific liability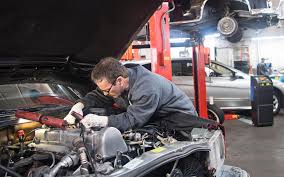 insurance needs.
Mechanics, auto body repair shops, and other's need what
is known
as Garage Liability Insurance
.
Vehicles not owned by the insured are not covered by either the CGL or the Commercial Auto Policy.
The Garage Liability Policy fills this gap, providing the insured with coverage for incidents that occur on the premises
. On-premises is key. It is important to remember that this coverage
does not
extend beyond the place of business.
Garage Liability is often confused with Garagekeepers and vice versa
Earlier we noted that Garage Liability covered on-site incidents. Does your business take customer vehicles on test drives? Do you drive customer vehicles to other locations? How about pick-up and delivery of customer vehicles? If your businesses drive customer vehicle off premises, you need a Garagekeepers policy. For more information on Garagekeepers Coverage forms see:
TruePoint's on target review of Garagekeepers Coverage.
Garagekeepers or Garage Liability, 
as clear as spent motor oil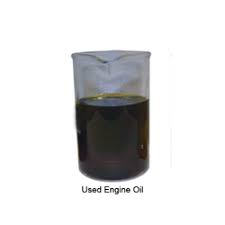 Business Liability insurance can get confusing. That's why it is important for business owners to do some work on their end. It's wise to invest some time on the front-end finding a good agent. Working with an independent agent increases your chance of success.
Working with an independent agent is even more important for businesses. The group combines to write
nearly
85% of the insurance written in the US. 85% of the market makes it difficult for anyone other than an independent to agree their case. Garage Liability insurance coverage.
Identifying the right independent agent might be a little tough. Don't be afraid to quiz them. Use your understanding of General Liability, Garagekeepers, and Garage Liability coverages. Put prospective agents to the test by asking them to suggest coverages.
The finish line is in sight. Choose the right path for you and your business to secure the necessary coverage.
Don't feel bad if you're still feeling a little confused. Many in the insurance industry have trouble with this topic. Who needs Garage Liability?
Garage Liability……working at your garage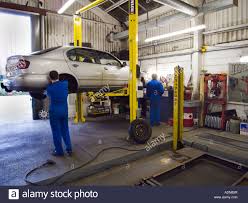 Garage liability covers your customer vehicles. This coverage will not cover you if the vehicle leaves your place of business. Damage that occurs offsite will not
be covered
. Drive, tow or levitate the car to another location. It doesn't matter, damages will not
be covered
. It is not uncommon to see Garage Liability policies with Garagekeepers.
Garagekeepers……k
eep the Garage Liability,
you will likely need it too

 
Garagekeepers coverage picks up some essential coverage not included with the Garage policy. Collision is the primary addition, protecting the garage for off premises accidents. It also adds a few other exposures that would include, fire, theft, vandalism. Garage liability is seldom used without an associated garage policy.
Who needs Garagekeepers? And who needs both…
CAN YOU HAVE BOTH?
Yes, you can have both. And it's not uncommon. 
If your business falls into one of the following classes it is
highly
likely that you should have one if not both of the Garage coverages:
…….and many more auto-related industries
TruePoint Insurance Group, LLC