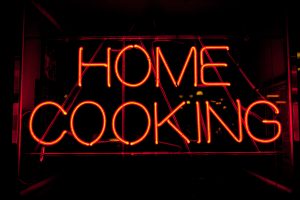 Factors Influencing Premiums
Obtaining insurance for a restaurant is fairly simple.  However, finding the correct coverages at a reasonable price may be a bit more difficult.  Different cuisines, Franchises versus Mom and Pop, and the processes utilized for cooking are just a few of the factors that may influence a restaurants premium.  Other factors can have a more dramatic impact on premiums.  Alcohol sales, entertainment (such as live music or karaoke) and dance floors may make it harder to find coverage, which by default will push the cost of coverage higher.
 
Restaurant Safety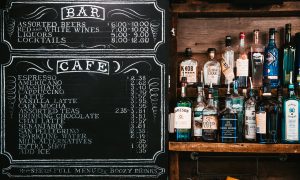 Cooking areas are required to have automatic fire extinguishing devices.  Hoods and filters must be in place if grills and deep fat fryers are used.  Additional requirements will be fuel shut-offs, hand-held fire extinguishers, as well as receipts providing proof that inspections and hood cleaning are being performed as required.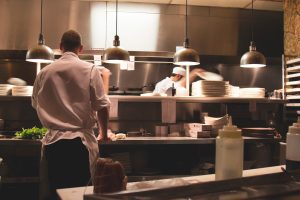 Minimum Coverages
At a minimum, the following factors must be considered before purchasing a commercial insurance policy for a restaurant:
Property Coverage-building, equipment, and inventories
Autos

All vehicles owned by the businesses
Employee vehicles should be covered by a hired and non-owned vehicle policy if they are used in business activities (even it's occasional)
It is important that you make your agent aware of any vehicle, owned or non-owned, that is used for delivery

Business Income 'ÄďIn the event, your business is temporarily shut down due to a covered cause of loss, restaurants with business income coverage can access their insurance policy for loss of income.
Workers Comp Coverage-Is mandated and enforced by each state
If you server alcohol, your restaurant will need Liquor Liability Insurance.
This quick summary of restaurant insurance is not meant to be inclusive, nor is it a one size fits all.  Each restaurant is unique and insurance requirements vary.  If you would like additional information regarding a restaurant in Kentucky Tennessee or Indiana, contact a TruePoint Insurance Restaurant Specialist at info@truepointgroup.com or visit our website at www.insuringky.com